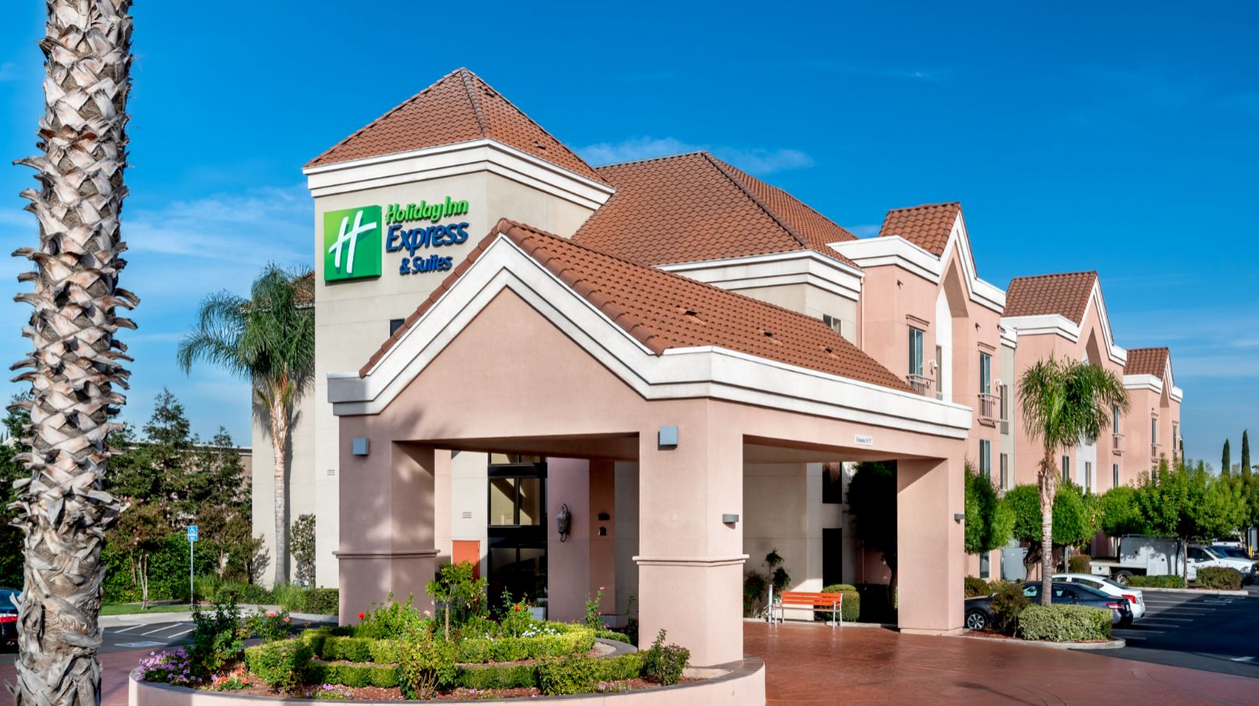 Surrounded by dramatic vineyard landscapes, our hotel is a haven of hospitality. Guests enjoy modern lifestyle amenities for the business and leisure with our Express Start™ Hot Breakfast Bar, a 24-hour fitness center, well-appointed business center, meeting and event space, free wireless internet, an indoor heated pool, whirlpool spa, free parking, guest BBQ and an on-site market.
Nestled in the heart of California's Central Valley, Holiday Inn Express Hotel & Suites Lathrop CA is located between historic Sacramento, the charisma of San Francisco, and the bustling communities of San Mateo, San Jose, Stockton, Modesto and Tracy.
We invite you to experience the ambiance of Lathrop hospitality at this Central San Joaquin Valley hotel. Amenities at the Holiday Inn Express & Suites Lathrop, CA offers the height of contemporary comfort and ambiance which include daily breakfast, a refreshing indoor swimming pool and whirlpool spa, a well-appointed fitness center, stylish meeting space, complimentary high-speed Internet access throughout the hotel, plus seasonal wine tastings that reflect our unique setting within the Central Valley wine region.